So in an attempt to be better about actually cutting my hair, I did it *gasp* in June. As opposed to March and November. Last cut was in March, so hey. I'm doing well. Gonna go back in September. :)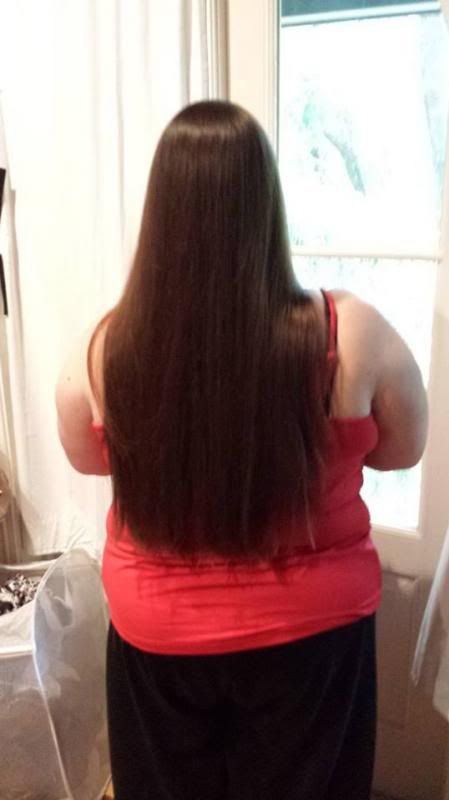 Tiffany's nearly sister-in-law, Veronica, is a hair dresser. I'd much rather give money to people I know (seeing as Miss Joanna gave me my last cut) than a salon. And Veronica has an adorable dog.
She straightened it. She used a flat iron! I had never had one used. SO FLAT. SO STRAIGHT.
Good times.