synnoveaevael
I had to put down my cat, Juliet.
She's been sick for some time. She had a tumor pressing on her lungs. "For a younger cat we could..." was the prognosis. So I refused to torture her. We got her for another month and a half. I had a birthday party and people got to see her again.
I did right by my cat.
She threw up quiet a bit at the end. It was the stupid tumor. It would press on her. She'd cough, then she'd throw up. Today was pretty impressive.
I was gonna take her to the vet tomorrow, because we'd occasionally give her antibiotic shots which helped with some of the issues that the tumor caused, but alas. She did not have until tomorrow.
I came home from work around 9:30, and she was under the kitchen table on her side. She saw me and wailed for me. I sat right down. Her paws were covered in vomit. Last night she'd been playing a bit. She was her new normal. Today, she looked haggard. I tried to put her in my lap. She would cry. She sounded in pain. I knew. I texted Z, who flew downstairs. I called Andrew to come home. Then we went to the all night vet. They are WONDERFUL people there.
She was amazing. She was 16 years old. Andrew was with her for the last 6 years, and NEVER heard her hiss. Even when he gave her her first bath at the ripe old age of 13, she never hissed. Unhappy and whining, but never hissed.
Juliet, you were amazing. I am HONORED to have been your parent.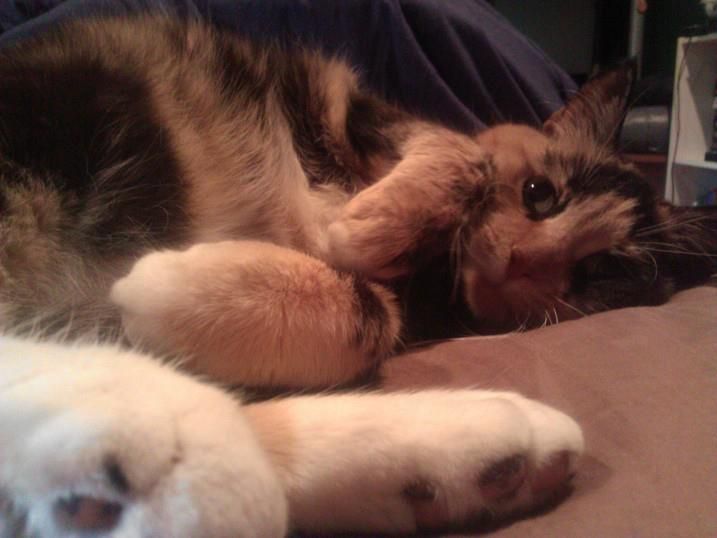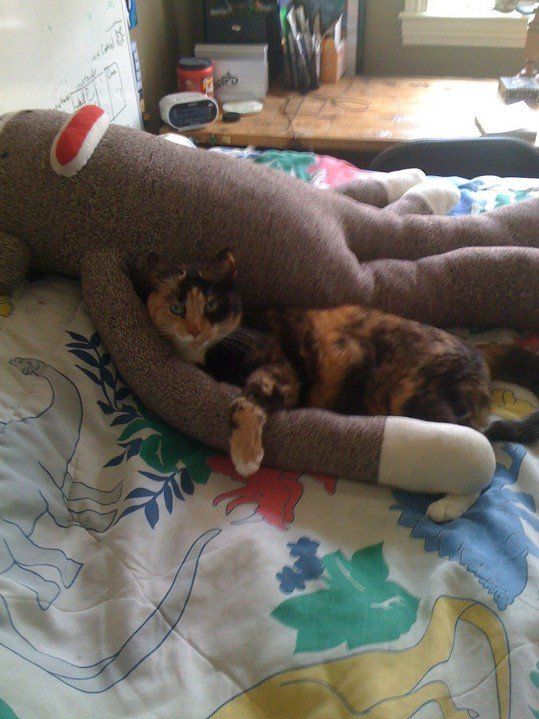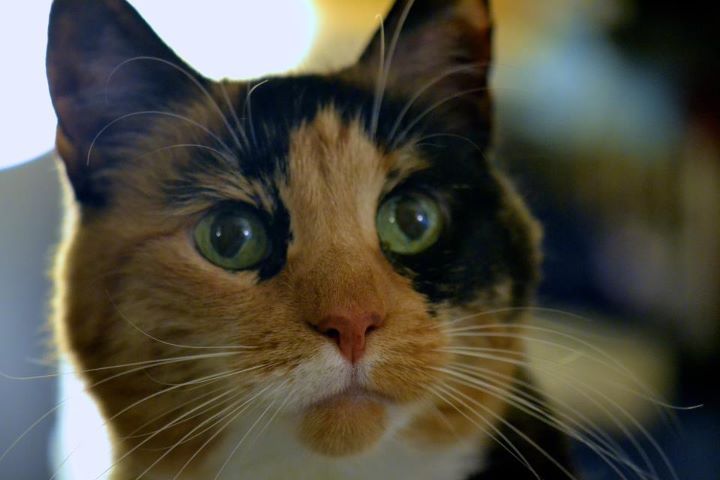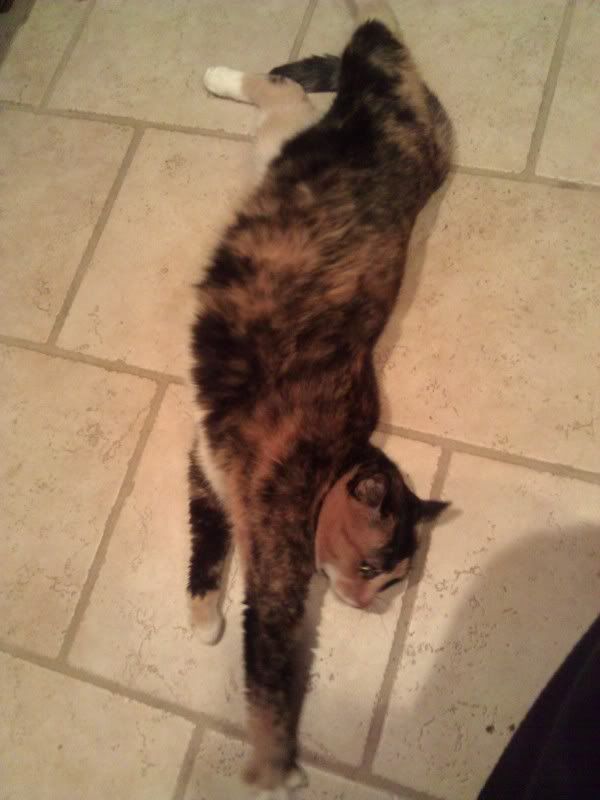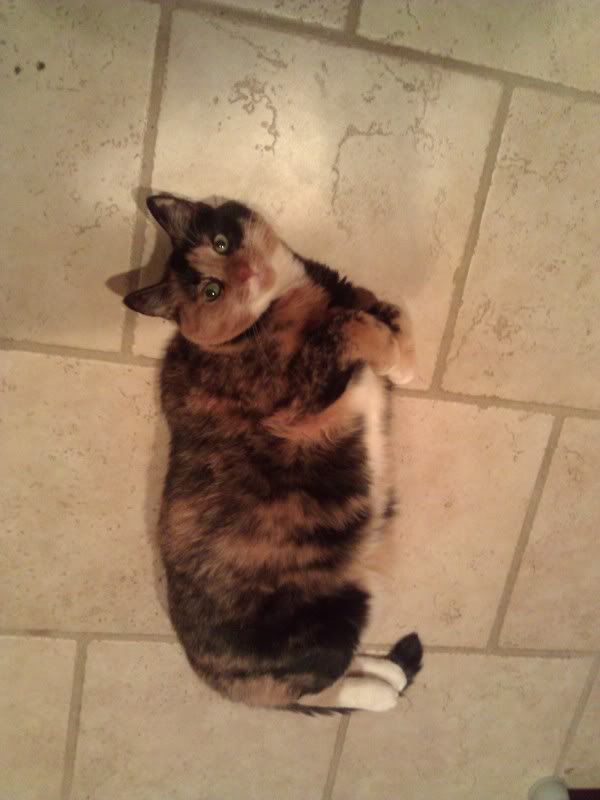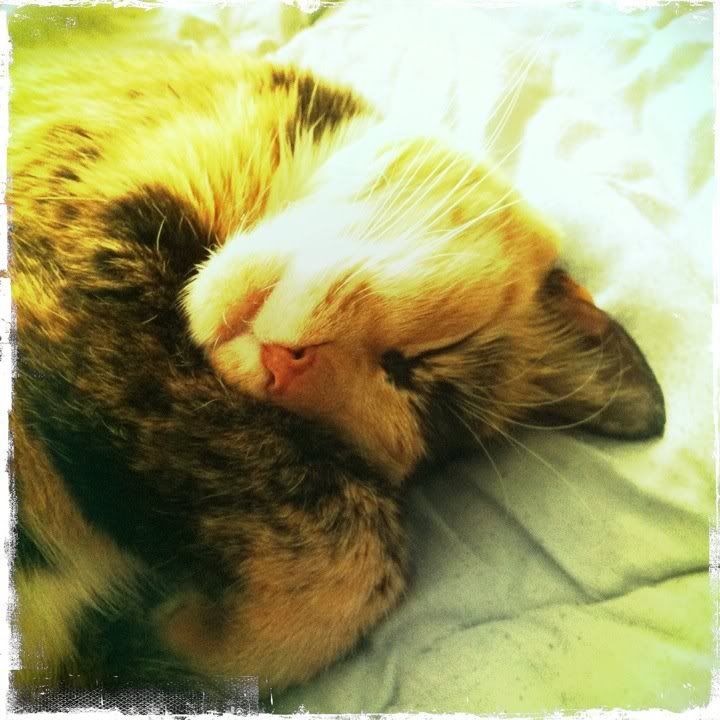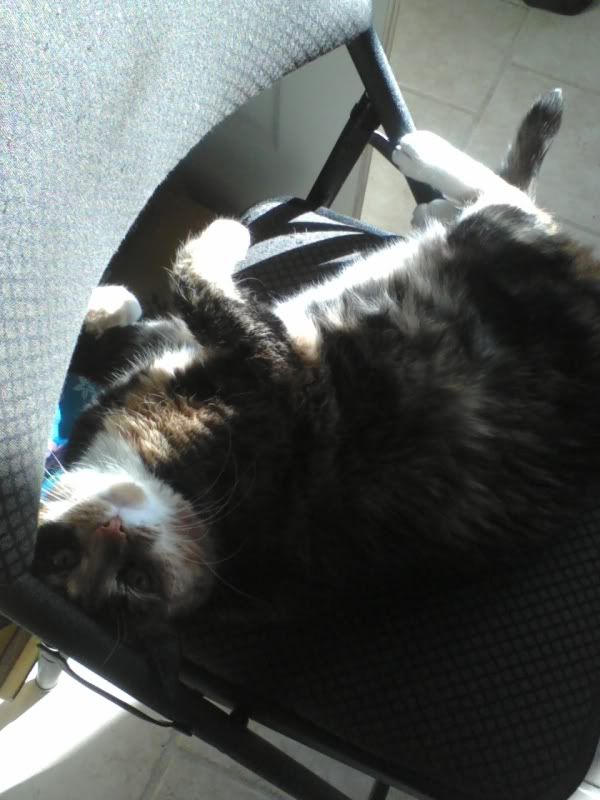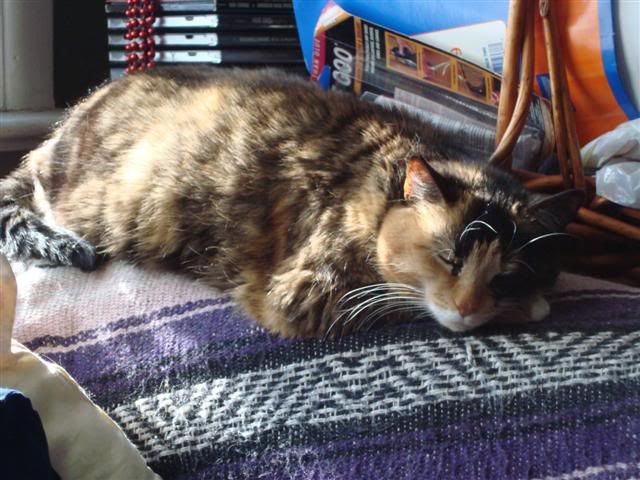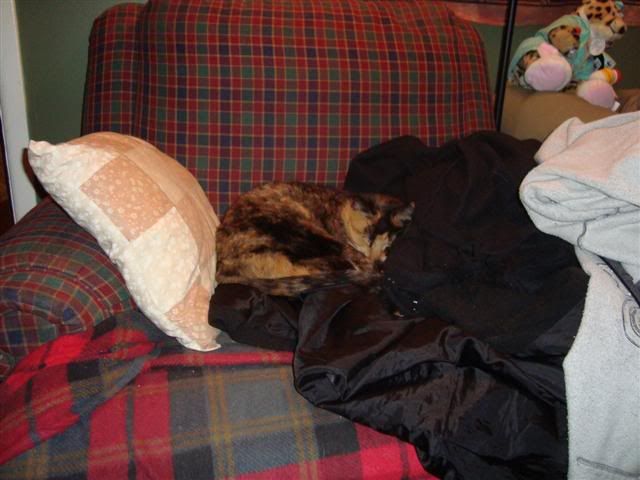 Lexie's gonna show you the new ropes. <3